Sonnet LXXXVII
Farewell! thou art too dear for my possessing,
And like enough thou know'st thy estimate,
The charter of thy worth gives thee releasing;
My bonds in thee are all determinate.
For how do I hold thee but by thy granting?
And for that riches where is my deserving?
The cause of this fair gift in me is wanting,
And so my patent back again is swerving.
Thy self thou gavest, thy own worth then not knowing,
Or me to whom thou gav'st it else mistaking;
So thy great gift, upon misprision growing,
Comes home again, on better judgement making.
Thus have I had thee, as a dream doth flatter,
In sleep a king, but waking no such matter.

This sonnet reads as if it were the culmination of the rival poets' sequence which has ended in the final rejection of the poet by the youth in favour of the rival. It links closely to Sonn.90 which has the same theme of dealing with rejection. The opening word 'Farewell!' is almost a sufficient summary of the whole poem. The long series of loving exchanges has finally come to an end, but the poet does not attach any blame to the beloved. Instead he finds justification for the rejection in his own inadequacies and deficiencies. Nevertheless it is difficult not to bring an opposite meaning to the poem, a meaning which subverts its ostensible message. This subversion is achieved by the use of legal and financial language which throws upon the youth the suspicion that he is a calculating snob who sees in his current liaison a serious misjudgement which will damage his social standing. The overwhelming sense of loss which the poem conveys also contributes to a feeling that the youth is cruel and responsible for an enormous and cynical betrayal.
KDJ suggests that the number 87 could be important in the sequence, possibly as a glance at the structural arrangement of Sir Philip Sidney's Astrophil and Stella, a collection which commences a group of sonnets on the theme of separation at precisely this number. Sidney could also be linked through his description of feminine endings, which are used to the full in this sonnet and Sonnet 20. See the commentary on Sonn.20 for the extract from Sidney's Defence of Poesie which defines the types of endings possible.
The 1609 Quarto Version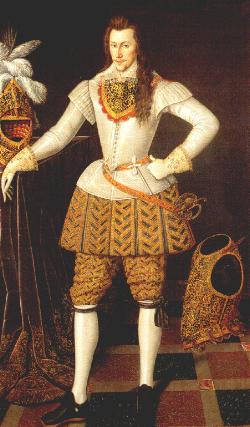 FArewell thou art too deare for my poſſeſſing,
And like enough thou knowſt thy eſtimate,
The Charter of thy worth giues thee releaſing:
My bonds in thee are all determinate.
For how do I hold thee but by thy granting,
And for that ritches where is my deſeruing?
The cauſe of this faire guift in me is wanting,
And ſo my pattent back againe is ſweruing.
Thy ſelfe thou gau'ſt,thy owne worth then not knowing,
Or mee to whom thou gau'ſt it,elſe miſtaking,
So thy great guift vpon miſpriſion growing,
Comes home againe,on better iudgement making.
Thus haue I had thee as a dreame doth flatter,
In ſleepe a King,but waking no ſuch matter.